Posted by
admin
on in
Security
|
Comments Off

on Learn how to avoid becoming a victim of Internet fraud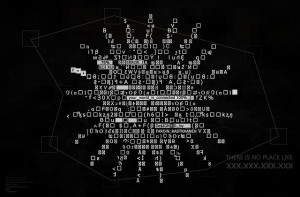 Cybercrime cases are common in the web and viruses and 'malware' mutate daily to defraud users. But what can we do to avoid falling into the traps of criminals? The Russian firm Kaspersky Lab offers basic tips to make it.
Statistics show that Internet users still underestimate cyber threats such as fraud and the theft of information confidential, the virus or different types of "malware". According to a survey of Spanish users by Kaspersky Lab and B2B International, netizens not possible cyberattacks that may await them are taken too seriously even Internet.
According to the aforementioned data, to 75.2 percent of respondents it represents the main threat 'malware', ie 'software' malicious affecting the computer's operating system and steals passwords from other private information. The theft of digital identity of users is in second place in the 'ranking' of threats. 72.5 percent of people fear the 'hack' of your online accounts. In third place stands the 'phishing'. 70 percent of users surveyed are concerned about the theft of your virtual identity through this technique.
Cyberthreats among users who despise and therefore less fear despite the reckless include DDoS attacks (aimed at companies or large corporations in order to prevent access to a server and its resources). Another threat that are unaware 22.4 percent of the respondents is that of 'ransomware', a group of Trojans that can hold your data ransom until the attacker is paid.
Meanwhile, the most popular scams currently circulating on the Internet are discount coupons for responding to a survey, voice messages WhatsApp, WhatsAppGOLD edition which promises a different version of WhatsApp, applications to change the color on Facebook.
In their blog, Kaspersky Lab warns users that they must exercise extreme caution by checking the information offered to them by resorting to official sites or email. It also warns to be careful with downloads that are made from strangers, especially when messages containing e misspellings and pay special attention to...